During the race day there are three categories for competing:
Bakanawa
The bakanawa race is to enthuse children to have fun and learn the knowledge about this boat; something unique in our beautiful Fiji. The elders have set a standard design to be a meter long and materials to be of timber for the hull. Sails can be plastic or other and use glue, tape or string.
Double Sailor
This race is for two adults on a camakau boat. The elder judges define a starting point from the beach and around buoys placed with the help of Fiji Navy out in the harbor, for them to follow and sail back to the starting point.
Triple Sailor
This race is for three adults on the camakau boat; following similar course to double sailor.
In 2012 young 15 year old Tuicakau Jikoisuva, son of master boat builder Jiujiu Bera, raced his toy bakanawa boat. Four years later, in 2016 Tuicakau repaired a full size camakau provided by Pacific Blue Foundation and competed in the double sailor and triple sailor adult events. This was a huge boost to us and we believe these young children are playing a very important role in the Veitau Waqa - the boat lives.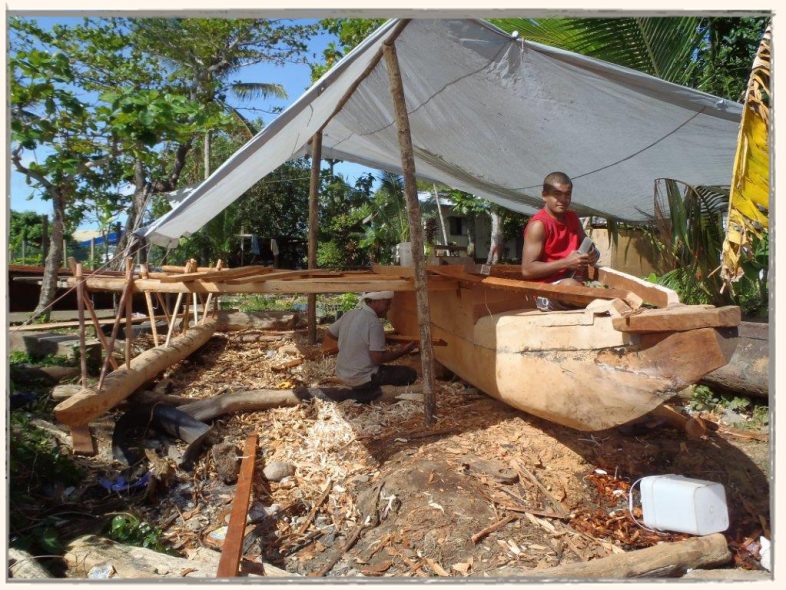 "Tuicakau Jikoisuva repairing Camakau"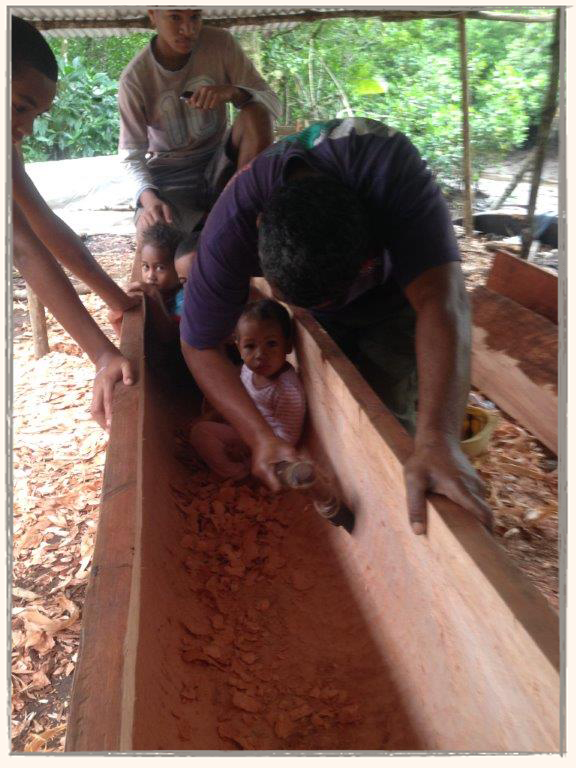 "Carving a dugout canoe, learning from a young age"