Welcome to the Pacific Blue Foundation
Pacific Blue Foundation (PBF) is a non-profit 501(c)3 registered in CA, USA since 2004, and public-benefit charitable trust registered in Fiji since 2006
OUR MISSION
Pacific Blue Foundation's mission is to work with local Pacific Island communities using an cross sectoral integrated approach to preserve ecosystems and culture, build resilience to climate change, enhance community well-being and disseminate sustainable practices.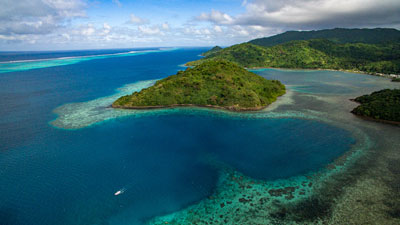 OUR GOALS
Community wellbeing, equality and resilience achieved through improved living standards, diversified alternative livelihoods and traditional governance structures.
Local clans and tribes are empowered to preserve and revitalize their cultural way of life
Seascape scale locally managed marine areas designated and implemented using a collaborative cross sectoral approach to achieve ecosystem integrity and biodiversity conservation.
Enrichment of knowledge, skills and capacity of community Bega Lagoon to empower future leaders and custodians to care for and sustainably manage natural resources.
OUR APPROACH
PBF uses a community, government and private sector partnership approach to implement sustainable socioeconomic development with the ultimate goal of preserving biological diversity and traditional cultural values. Our featured programs utilize a consistent framework that focusing on:
Sustainable Community Development
we re-invigorate traditional governance and management of natural resources by unifying local leaders and establishing region-wide goals and management plans. We facilitate sustainable, equally profitable livelihoods in ecotourism. Beqa Lagoon initiative is our focal community development project in Fiji.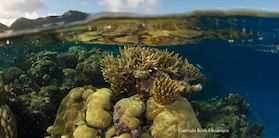 Preserving Cultural Integrity
We unify tribes to conserve local Fijian traditions and agree on the management of culturally important natural resources. We keep the culture alive through events such as the Veita Waqa to revive the knowledge and culture around traditional sailing which has been fast fading in the region.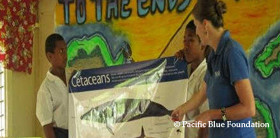 Enhancing Education and Skillsets
We provide education in health, environment and business with an emphasis on women and youth and those engaged in unsustainable practices. We facilitate training schemes targeting local communities to develop their technical trade (e.g. boat making) and agricultural skills to become self-sufficient, reduce waste and enhance job opportunities.
Conserving Coastal Ecosystems
We use a seascape approach for managing resources at a large scale via a collaborative community unity and governance system. We support local communities establish locally managed marine areas. We focus on restoring critical habitat and ecosystem protection. We monitor success using a range of consistent indicators of ecosystem integrity and community well being.