Veitau Waqa - the boat lives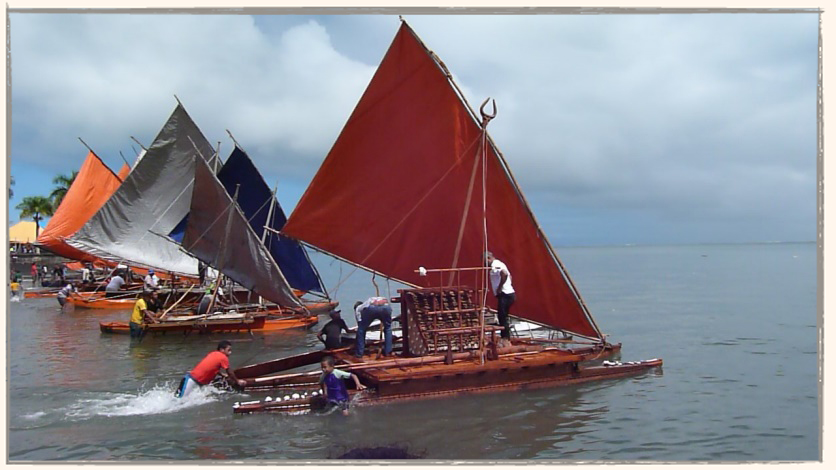 The Veitau Waqa - the boat lives is an exciting village event now on the Suva foreshore to attract public attention to help local Fijian boat building families revive the knowledge and culture around this traditional sailing boat which was fading.  This is an event open to all, exhibiting these wonderful boats, hewn from the forest trees, still sailing and keeping Fiji's valuable heritage alive. A main impact of the event is getting through to the children in a big way as they learn to sail their toy boats – bakanawa - and later become the craftsmen and sailors of the full size boats – camakau or drua - to keep this traditional Fijian boat building art and sailing skill alive.
Our Event has grown steadily in popularity since 2010 and today is recognized and loved by a growing number of fans and supporters.  The style of the boat races on the event day is exactly as used in the Lau islands by the elders of the sailors and boat builders.