Read the complete 2007 Annual Report.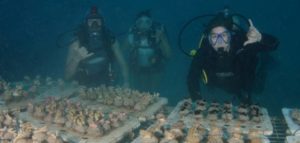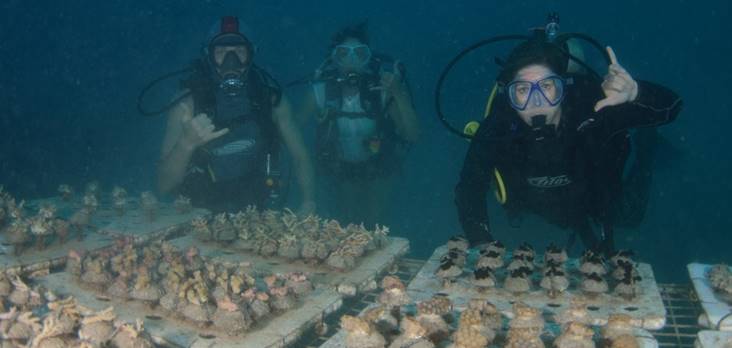 In 2007, Pacific Blue Foundation concentrated on how Fiji's culture, ecology, and education are tied together. A better understanding of this interdependence allows the organization to address the village's needs in a manner that upholds tradition and the environment.
Dr. Mark Calamia assessed how the development and implementation of a locally managed Marine Protected Area would affect the socio-cultural dimensions of the village. The coastal environment plays a significant role in the village's culture and economy, and preserving such pristine waters is beneficial to the locals. Ocean activities draw significant tourism in the forms of sea kayaking, snorkeling, and scuba diving; while fishing, and fish trade, is a major part of Fijian culture. Dr. Calamia considered the integration of the two, studying possible effects of an ecotourism venture that would involve three important cultural sites. Pacific Blue Foundation drafted plans for further mariculture studies.
Heidi Siren was sponsored by Pacific Blue Foundation to research traditional lifestyles in Yanuca Village. Her studies focused on the impacts that modern urban-industrial development and education might have on the culture.
In Yanuca Village, there are not sufficient children to meet Fiji Government requirements for teacher to student ratios. Bridget Seegers prepared a report that explores non-standard options for secondary schools. The concept of a multi-grade "one room classroom" that has proven effective was one recommendation to ensure an adequate number of students per teacher. Assembling students from different grades also echoes the village's communal culture.