Australia
Heron Island, Australia
The state of the coral reefs around the world is looking dismal and has been linked to an increase in carbon dioxide levels. Since the health of the coral reefs directly impacts the fisheries and coastal communities, it has become a growing concern globally. Pacific Blue Foundation has been funding coral reef research off of Heron Island, Australia, since 2009. The research team simulates future carbon emissions on the reef, the first project of this kind to be done in the ocean, in hopes of evaluating the future of the reef in wake of current carbon emissions.
The Sydney Morning Herald reports on the the research being conducted in Australia.
The Age reports on the Underwater Lab.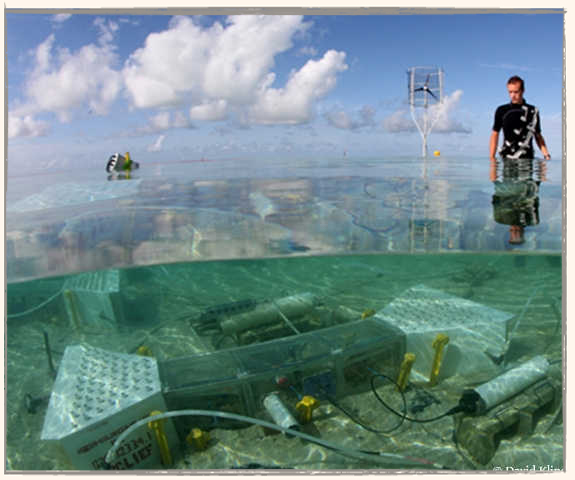 Coral Sea, Off the Coast of Australia
In 2010, Pacific Blue Foundation also provided funding for research of Mesophotic Coral Ecosystems in the Coral Sea. The Mesophotic reefs, reefs that are more than 30 meters deep, may provide a refugia to shallow reefs in the face of climate change.