MPAs plans
Implementing protected area plans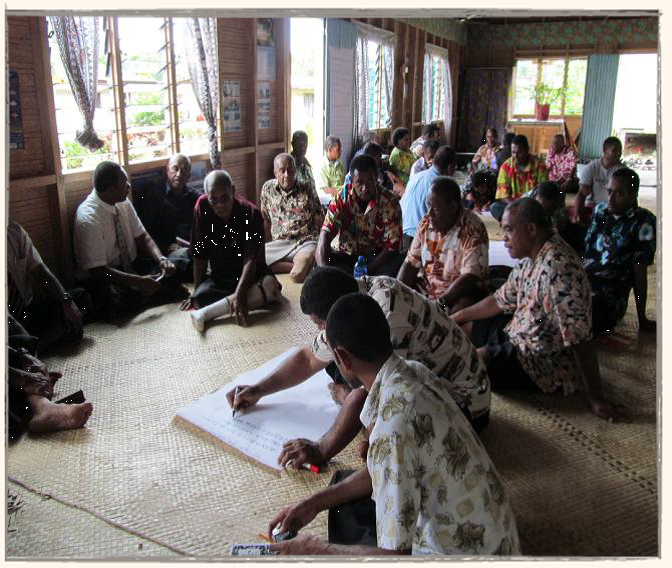 Community members during a workshop for management planning
Navigating towards sustainable management of the shared living marine and coastal resources through a sustainable and integrated management approach.
Emphasising capacity building of people, the program includes training of selected local stewards towards conducting reef and fishery monitoring of the seascape and MPAs within, through instigating collaborations with associated partners such as the provincial offices. Active awareness raising, education, and activities for information exchange, allows establishing groups of fishery wardens, promoting the traditional owners of these areas to become their custodians.
Working with local communities following their needs, developing and implementing management plans based on sharing traditional and western knowledge; empowering communities' capacity towards managing MPAs. The implementation of the plans follows a continuous adaptive stepwise pathway, which focuses on specific objectives in order to create a research-based program and an informed and aware team of involved personnel.