CAPACITY BUILDING
Capacity building for local management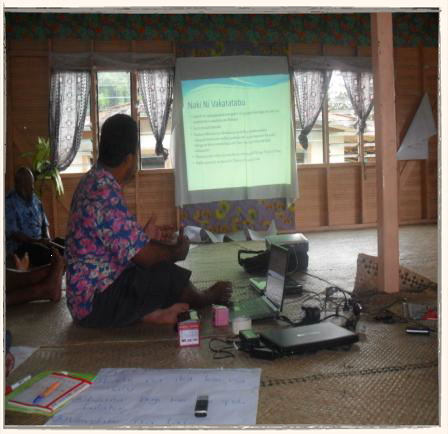 Presentation given to community by PBF coordinator, Roko Sau Josefa Cinalikeba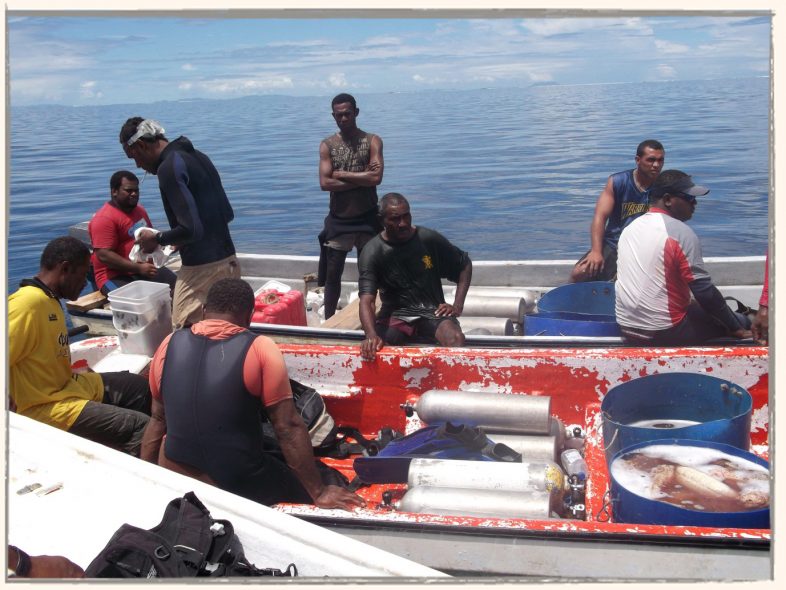 Beche-de-mer poachers in Beqa Lagoon caught by fish wardens from Yanuca
Sustainable fisheries mean secure livelihoods, stable seafood supplies, strong coastal communities and a healthy ocean.
For both the marine ecosystems and organisms to be maintained at a healthy and sustainable level, active monitoring of the seascapes and good management practices by the villagers are to be put in place. It is therefore necessary that to ensure sustainable catches, villagers are to reduce destructive fishing methods. Sampling and survey methods conducted on a long term monitoring system allows Identifying and confronting local stresses, impacts and effects of protection; inspiring government departments and organisations in assisting the local communities to have better management needs.
Utilising science-based sustainable fisheries approaches, in conjunction with good governance, contribute to improved management. The establishment of systems of data collection and monitoring, creating a biological and ecological knowledge relevant to fisheries management, creating stock assessment of targeted fisheries, the development of fishing methods and gear that reduce or eliminate unwanted bycatch and damage to the substrate all contribute within an appropriate governance environment to more responsible and productive fisheries.
Being able to enforce and guard the waters from illegal poaching, which have a significant impact on the reef and targeted fisheries, is a major endeavour to manage the seascape. Such efforts are essential for effective management and sustainable use of the natural resources within these seascapes.
By training local future leaders in conservation and protection of resources, in monitoring techniques over the marine resources, as well as actively safeguarding them, brings the communities together and allows for a sustainable and long-term movement pursuing sustainable ecosystem-based management.