Our Work to Preserve Culture
Work in Fiji
The communities of the Pacific Islands share a strength and beauty that are bound by tradition.
Pacific Blue Foundation collaborates with coastal villages to better understand the culture and preserve what pieces of tradition may eventually be lost. Pacific Blue Foundation then provides the communities with ideas that will serve to celebrate and maintain Fijian customs, assisting with the grant seeking process to fund such ideas.
We promote awareness of traditional practices while also supporting the island's progress and growth, and we work to continue .
Efforts to Preserve Culture
PBF sponsors cultural studies
PBF funds studies that document Fijian culture, much of which has not been observed outside of Fiji. Collections of interviews and stories are gathered to record traditions and gain a better understanding of the culture. PBF collaborates with various agencies, such as the Ministry of Fijian Affairs Institute of Language and Culture, to document songs, chants, and other long-held customs so traditional knowledge can be retained and remembered.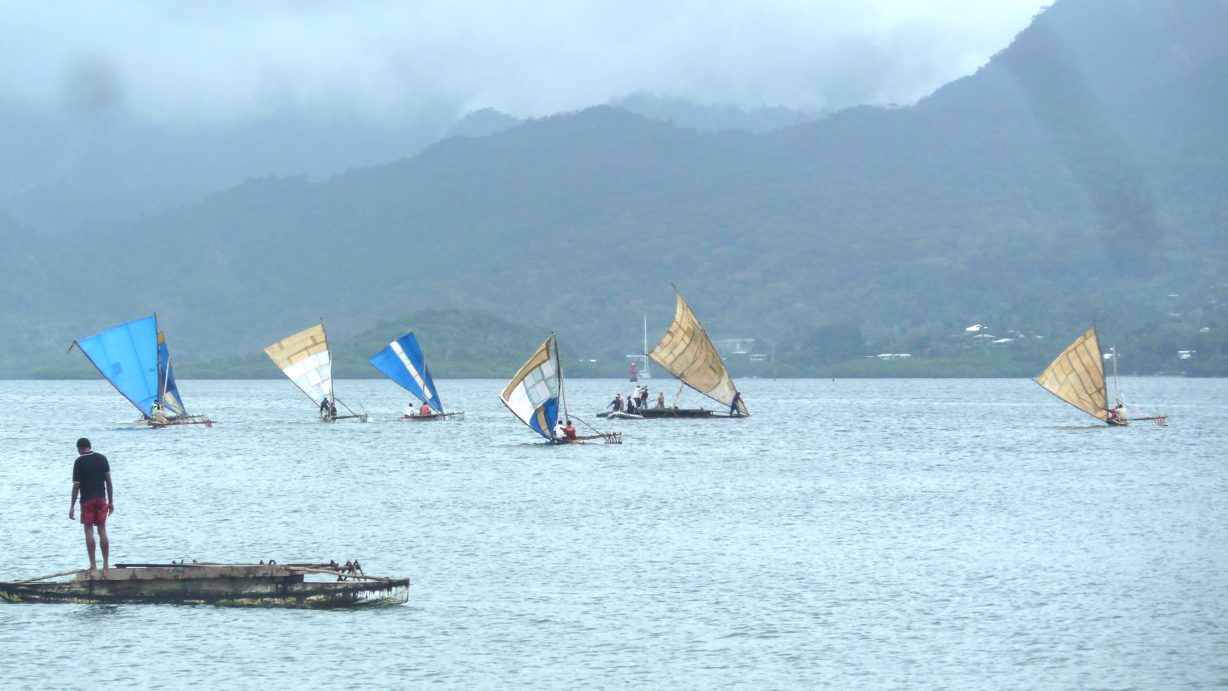 PBF promotes awareness of traditional customs
Island communities often held traditions that demonstrated awe for the environment, recognizing their dependence on its resources. PBF hopes to revive customs that evoke a sense of pride for island culture and empower communities as they celebrate traditions that safeguard ecosystems once revered by ancestors. The Fijian Canoe Racing event, Veitau Waqa, The Boat Lives, is held annually to showcase Fijian tradition and emphasize the cultural significance of the Camakau.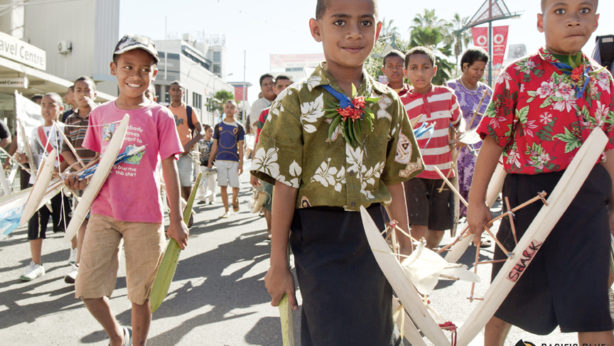 PBF provides funding to preserve ancient ways of life
Traditions can be preserved if they are appreciated, practiced, and passed down. PBF promotes the preservation of island culture by sponsoring community members to learn traditional techniques, such as sailing the Camakau. These techniques can then be handed down to younger generations. Children partake in the Bakanawa races at the Veitau Waqaevent, acquainting them with Fiji's boating heritage at a young age.